Staff List
Logan
Frahm, Doctor of Chiropractic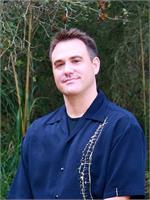 Founder of Revolution Gym & Wellness and a licensed Doctor of Chiropractic, Dr. Logan Frahm graduated with a degree in Psychology from San Diego State University in 2001. He received his Chiropractic training at Life Chiropractic College West graduating in 2007. Dr. Logan has extensive clinical experience in musculo-skeletal conditions and expertise in functional medicine and wellness approaches. He enjoys surfing and staying active during his free time.
Zoila
Martinez, Certified Massage Therapist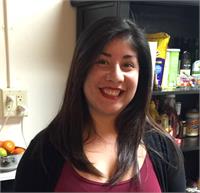 I've been a massage therapist since 2013. I graduated from TLC (Twin Lakes College Of The Healing Arts) and accumulated 600 hours of massage. I originally went into massage to learn the basics so I could help my mom with a back injury, but as time progressed and the more I learned I just fell in love with massage. It fascinates me how the body works and heals itself, but sometimes it needs a little help on the way. I love that I am able to provide a sort of safe haven for my clients to finally be with themselves and just let their body heal. I hope for my clients to come out of the massage at least a little less stress and carefree because there's always tomorrow for that.
Ruben
Chavez, Certified Personal Trainer
Born and raised in Watsonville, California, Ruben graduated from California State University Monterey Bay in June 2017 where he earned a Bachelors of Science in Kinesiology with an emphasis in Exercise Science. Monterey Bay is where he found his interest in strength training and conditioning, and the enjoyment of teaching others how to exercise properly, thus leading him to pursue a career in Personal Training. His goal is to improve his client's overall quality of life and help his clients find enjoyment in physical activity. In addition he earned his certification as a Personal Trainer from the American College of Sports Medicine in May 2017. He also holds a certification in CPR, AED, and First Aid for Adults. Ruben is also currently working as a Physical Therapy assistant and plans to further his education by earning a Doctorate in Physical Therapy.