Logan Frahm, Doctor of Chiropractic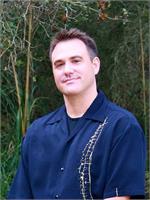 Founder of Revolution Gym & Wellness and a licensed Doctor of Chiropractic, Dr. Logan Frahm graduated with a degree in Psychology from San Diego State University in 2001. He received his Chiropractic training at Life Chiropractic College West graduating in 2007. Dr. Logan has extensive clinical experience in musculo-skeletal conditions and expertise in functional medicine and wellness approaches. He enjoys surfing and staying active during his free time.
Logan Frahm, Doctor of Chiropractic is currently not instructing any classes.