Zoila Martinez, Certified Massage Therapist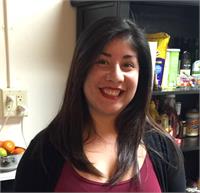 I've been a massage therapist since 2013. I graduated from TLC (Twin Lakes College Of The Healing Arts) and accumulated 600 hours of massage. I originally went into massage to learn the basics so I could help my mom with a back injury, but as time progressed and the more I learned I just fell in love with massage. It fascinates me how the body works and heals itself, but sometimes it needs a little help on the way. I love that I am able to provide a sort of safe haven for my clients to finally be with themselves and just let their body heal. I hope for my clients to come out of the massage at least a little less stress and carefree because there's always tomorrow for that.
Zoila Martinez, Certified Massage Therapist is currently not instructing any classes.